Papaya Cultivation & Healing Properties of Papaya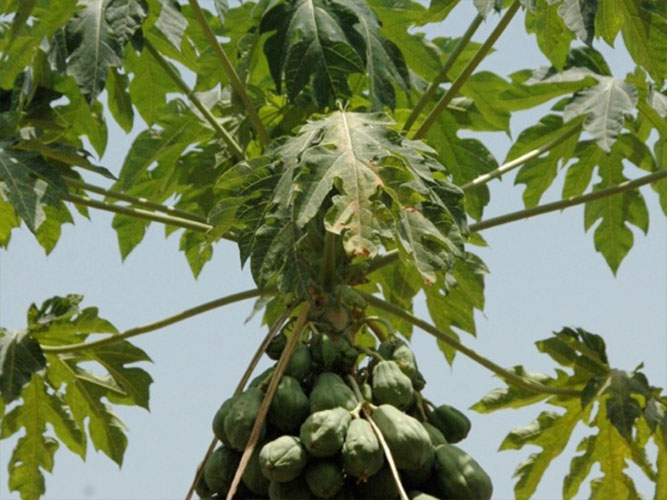 A tree with significant medicinal properties
A strong and proven medical potential: anti-inflammatory and anti-microbial properties of papaya's leaves have been demonstrated by scientific literature for a long time. Papaya is also officially registered in the European Pharmacopoeia.
Papaya: The "Medicine Cabinet Tree" of Africa? Many Africans use papaya's leaves when treating chronic wounds, jaundice, fever…
Our leaves of papaya come from small producers in Burkina Faso, accompanied on-site by Marc OLIVIER, ethnobotanist, supervisor of the Burkinabe production sector.
The cultivation of papaya's leaves generates additional income for the farmers. Papaya fruit is much liked as well and sold in the markets. Using natural fibers from the trunks, ropes can also be braided.
All our crops are grown in preserved areas, protected from intensive farming (agro-ecological sector), according to very precise specifications:
SOLO variety (GMO-free certified)
No pesticides or chemical herbicides: only biopesticides are tolerated
Self-produced organic manure
Support for other crops and plants that do not require pesticides (e.g. banana trees)
Versatility of encouraged crops: peppers, corn… in order to avoid economic dependence of farmers in our sector
The different stages of papaya cultivation are: sowing in a nursery, planting and then growing with watering according to needs.
Papaya plantations last about 3 to 4 years, allowing a good production of fruits and leaves.
Following planting, the harvesting of fruits and leaves begins after 6 to 9 months of cultivation.